Dropping off and collecting persons
Patients or visitors with reduced mobility can be dropped off or collected at the kiss-and-ride area.
There is a kiss-and-ride area both in parking East and parking West. (To leave you'll need the ticket you get when you arrive. You don't need to go past the pay terminal.)
You can leave your car behind (for a short while) to pick up a patient or to escort a patient to the hospital.
There are wheelchairs in the parking and at the entrance.
The kiss-and-ride area at the main entrance (access East) can only be used by taxis.
Private traffic is only allowed to stop for 5 minutes for dropping off or collecting people with reduced mobility.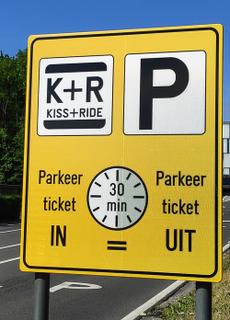 Registration
In the glass walkway (entrance East) the different flows will be split up.
Follow the signs 'Day patients, inpatients and visitors'.
You will arrive in the reception hall where you can register.
You don't have to check in with reception staff first.
Preparing your admission
International patients
It is important to make the necessary arrangements in advance with your health insurance policy, so you don't have to waste time on administrative and financial aspects during your admission. Without a payment guarantee or advance we cannot plan a withdrawal for you.
What should you arrange for your admission as an international patient?