Reception
Team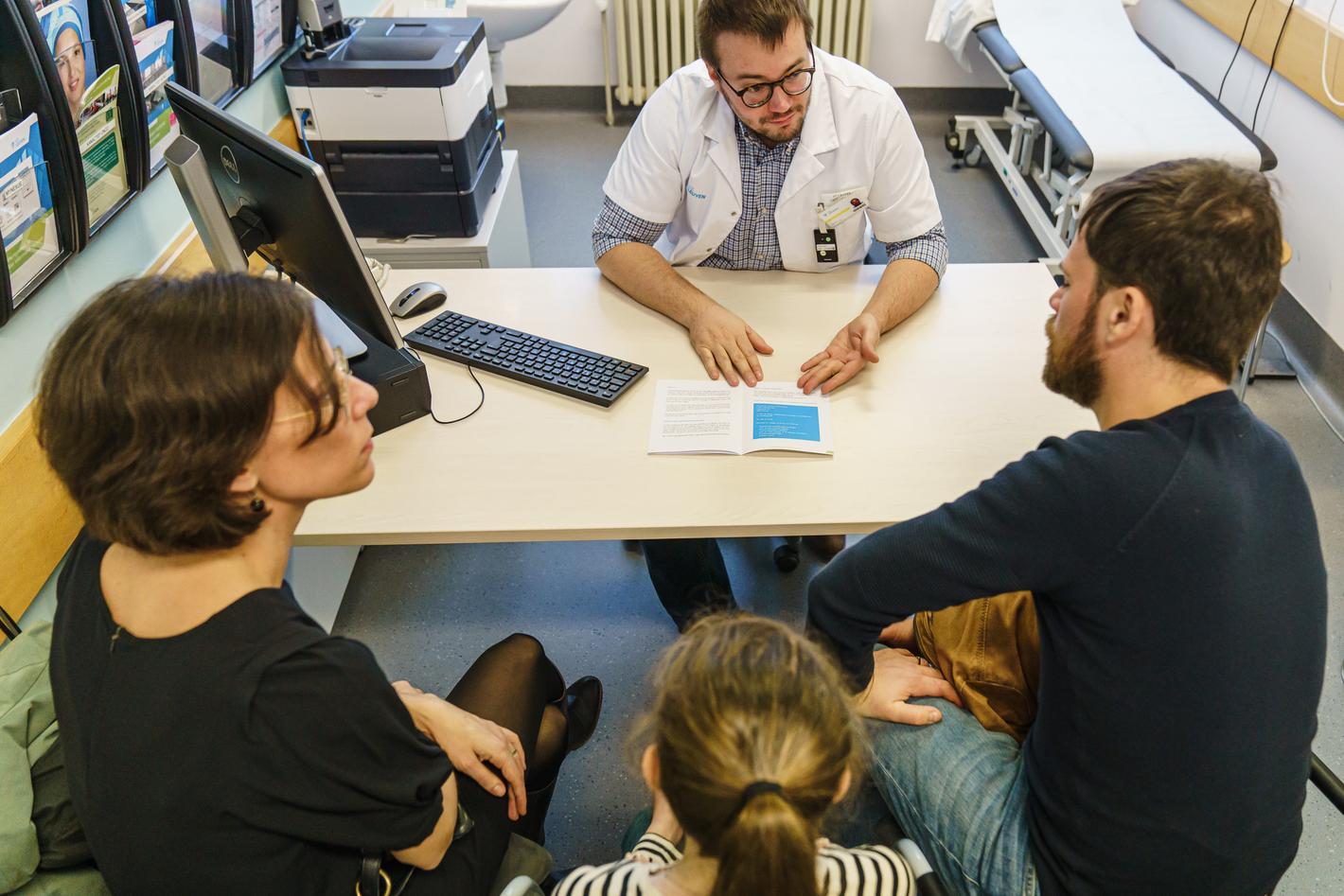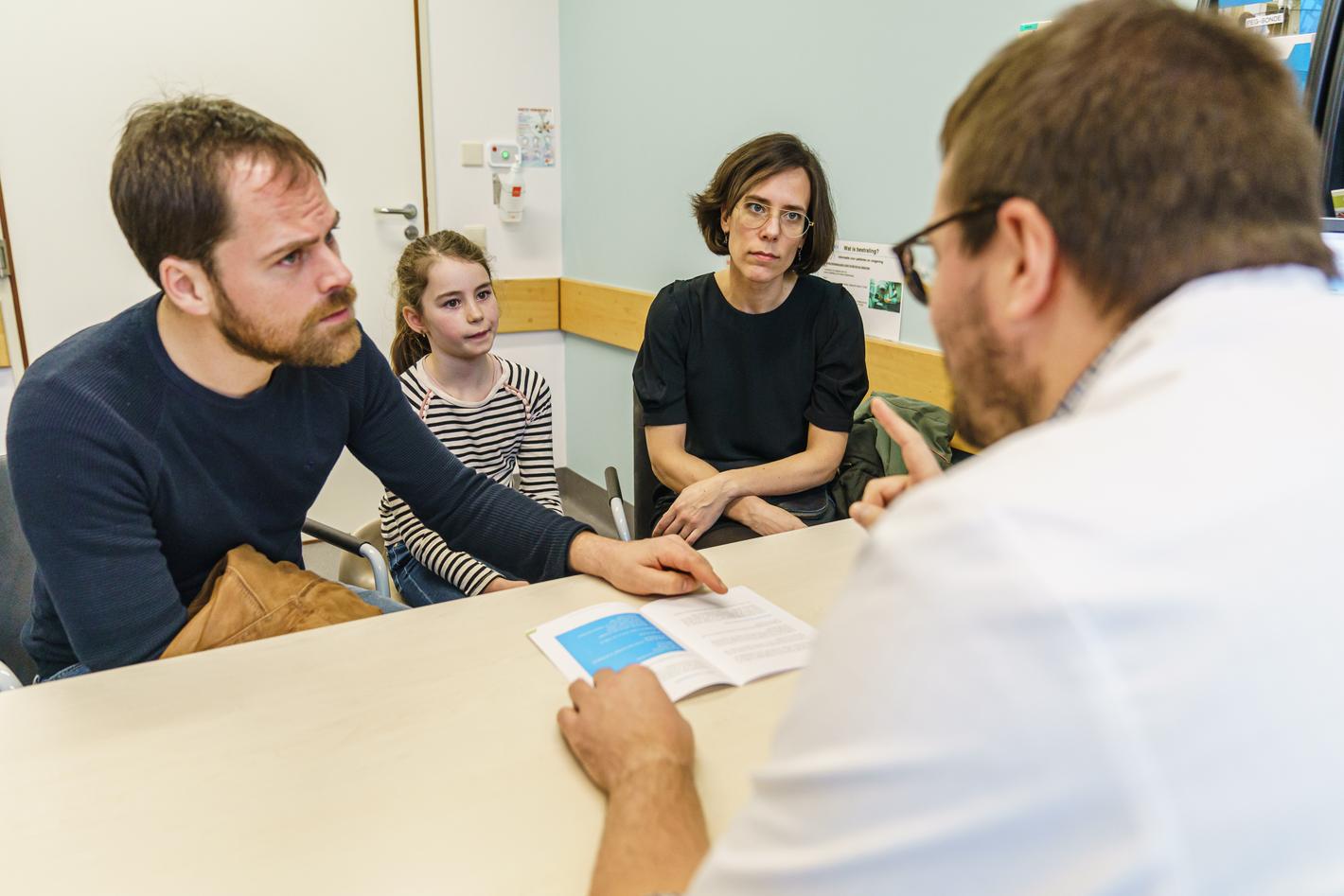 Apart from the radiation-oncologist a couple of other people will come in to meet you.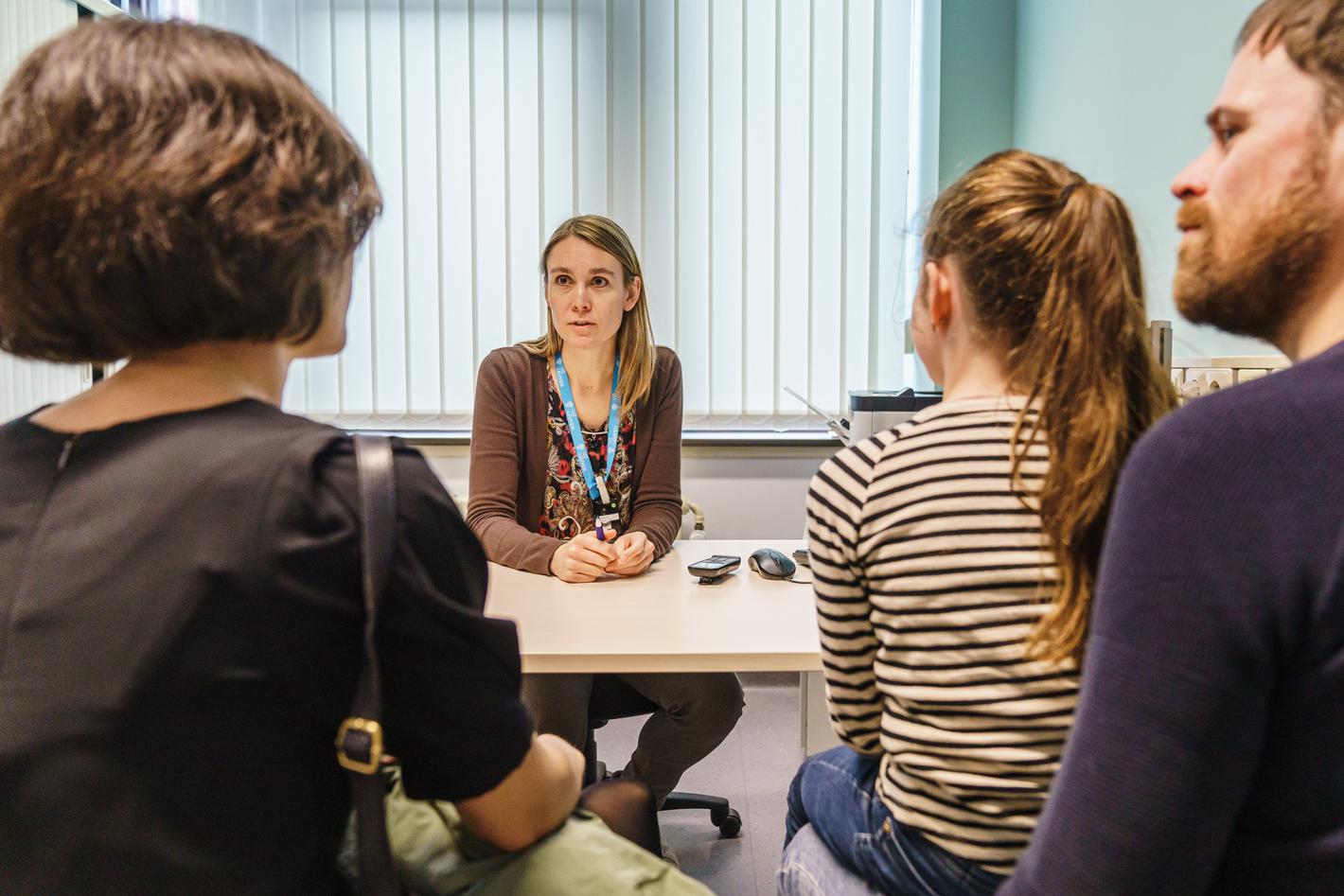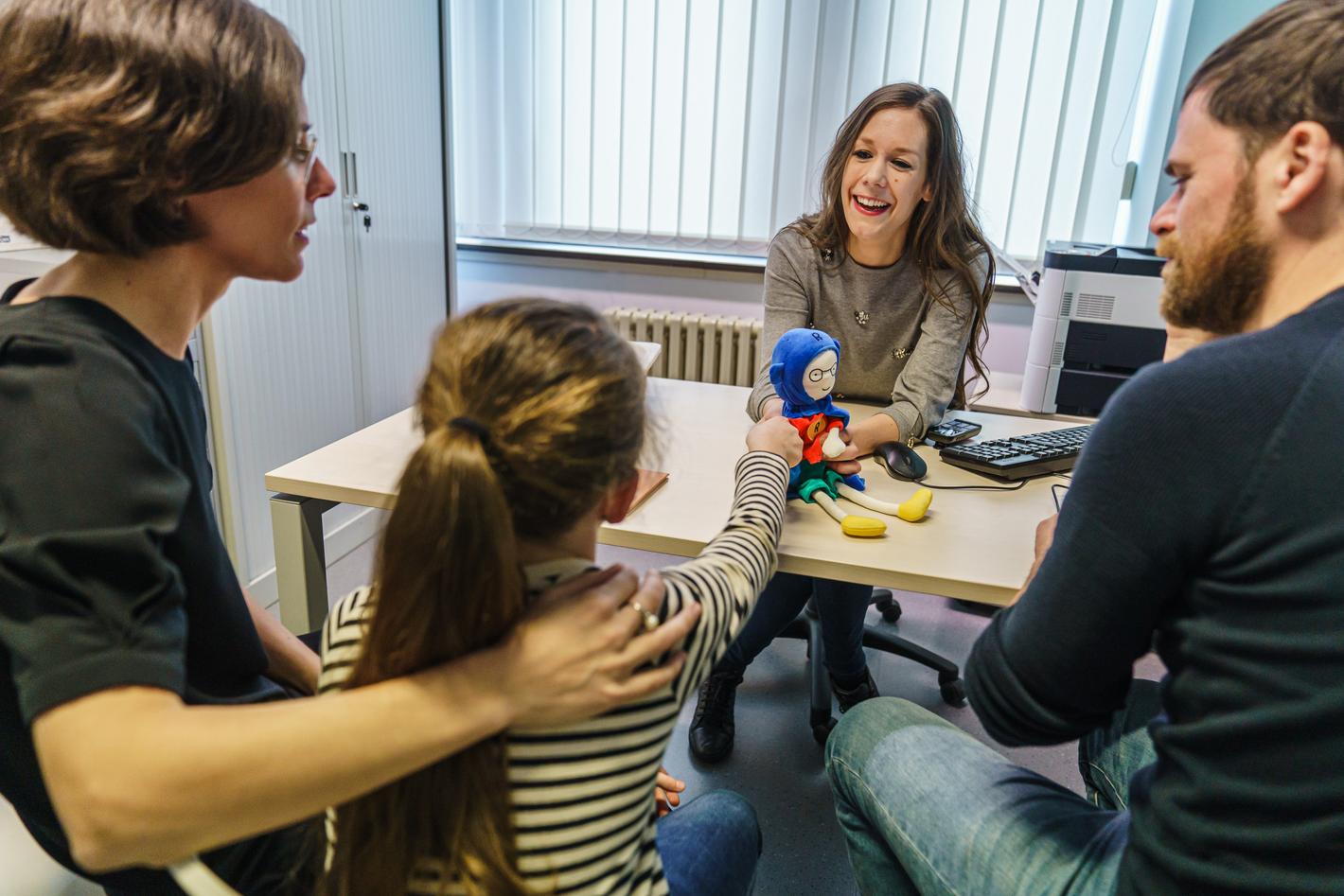 Care coordinator
The care coordinator will familiarise you with the hospital. She'll make sure that all of your questions end up at the right person.
Pediatric oncologist
There is also a pediatric oncologist who will examine you. Ask as many questions as you like.
Keeping still
It is important you can keep very still during the treatment. If the doctor thinks that this is a bit too difficult to do this for a long time, he can decide to put you to sleep. If this is the case, you will go for an anaesthesia consultation.
CT-simulation
Before the treatment can be started, we need to make a scan with a CT-simulator. On a CT-simulator you have to lie in the exact same position as on the radiation machine. With the help of the images, the doctors can make a plan tailored to your treatment. This process is called the CT-simulation.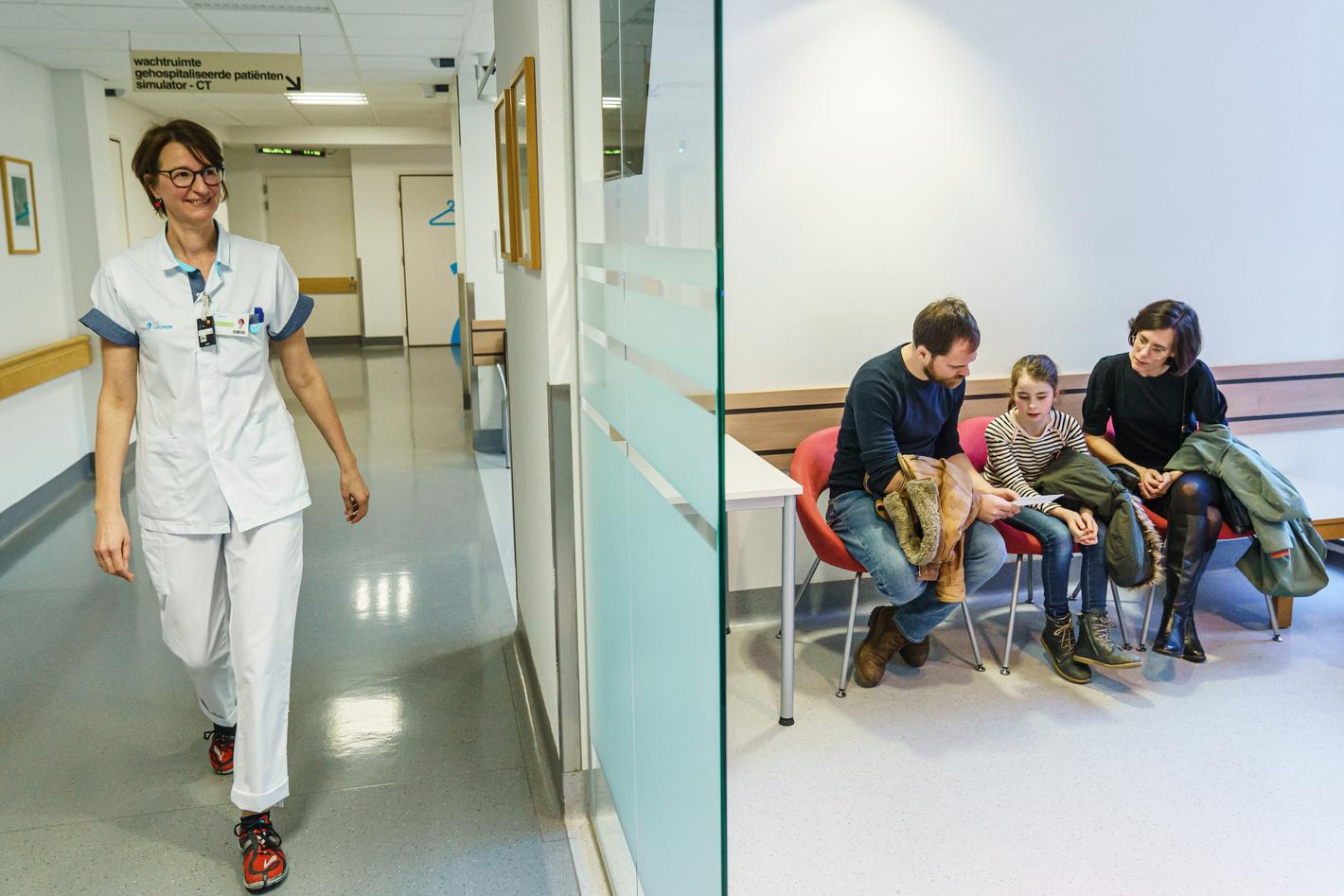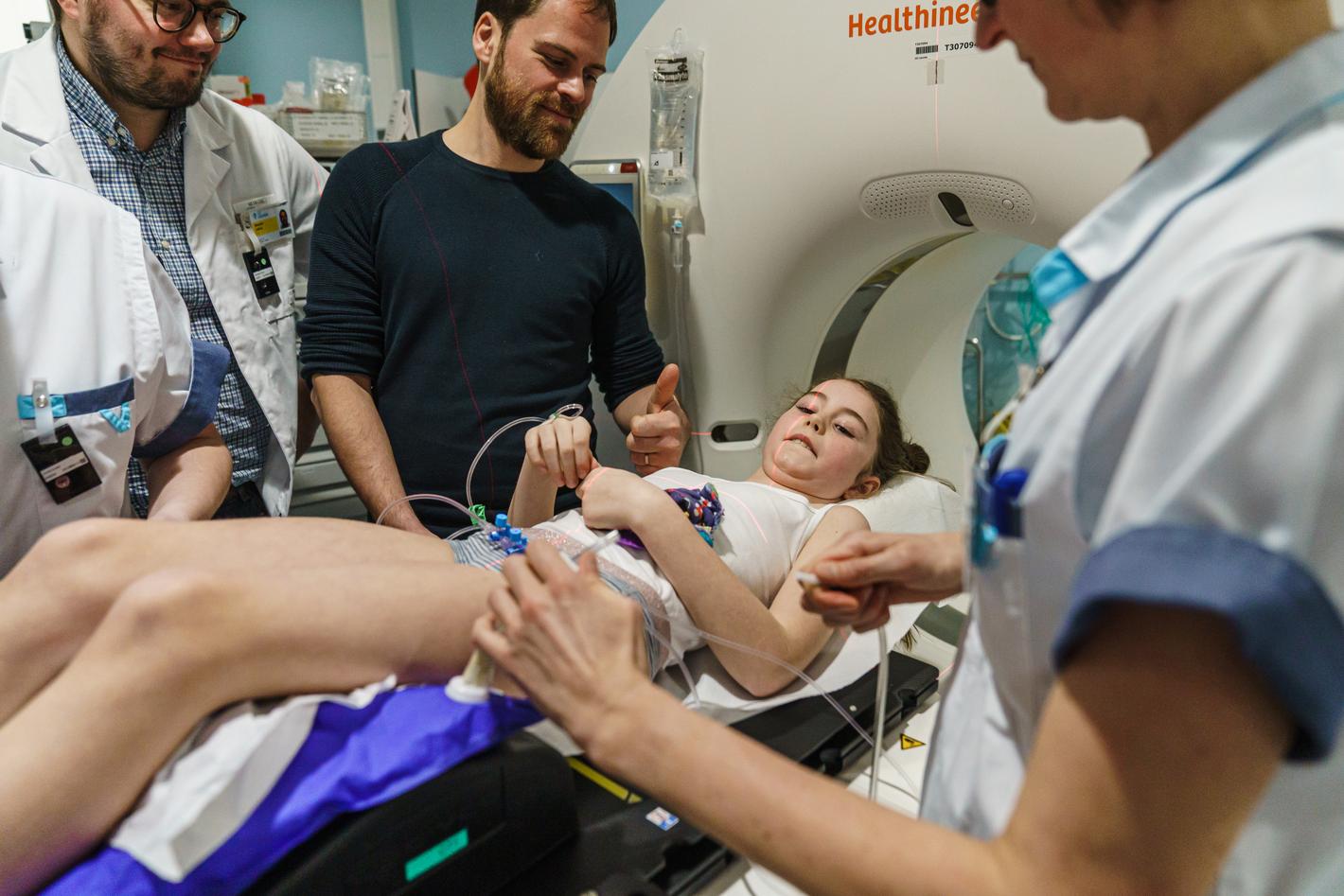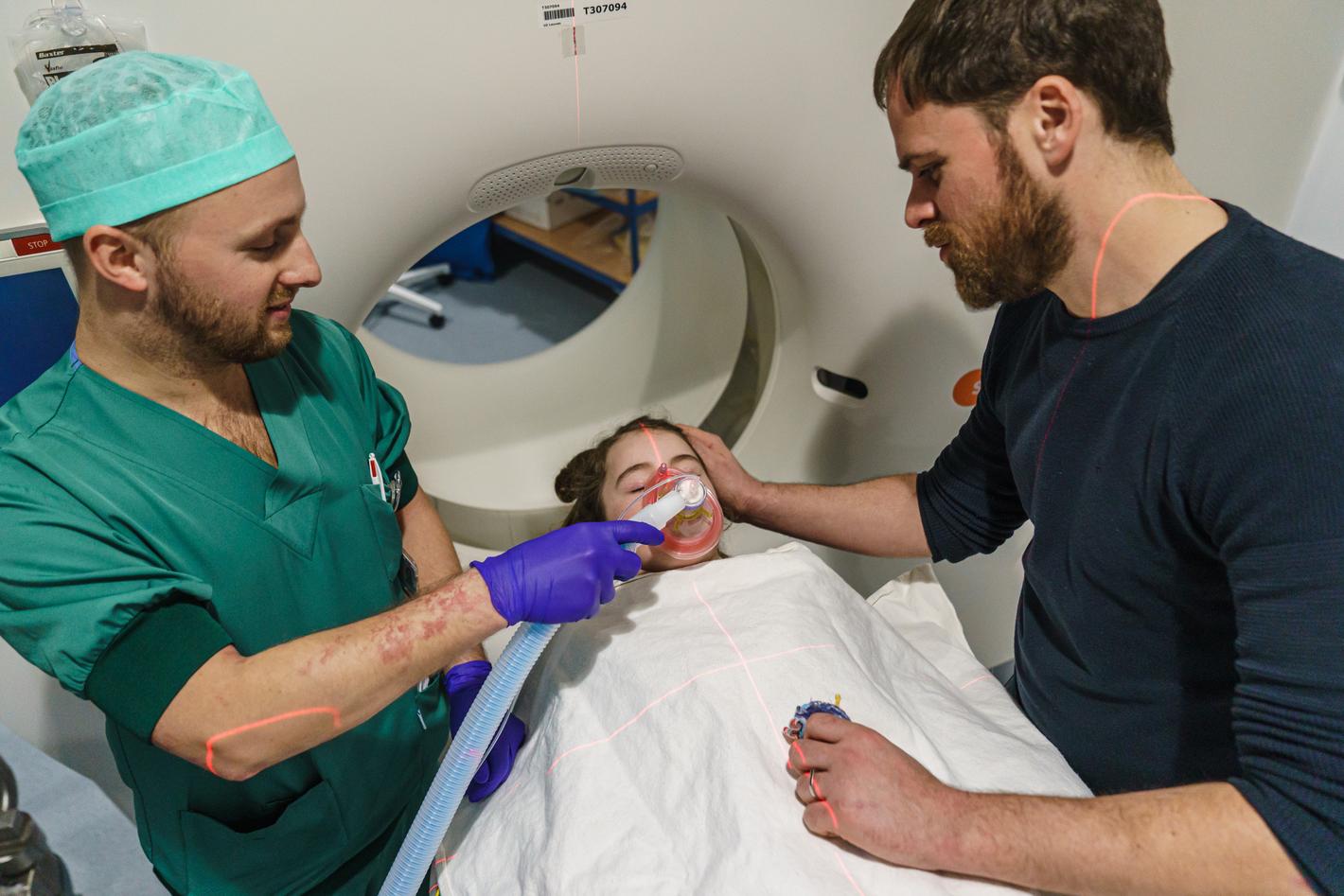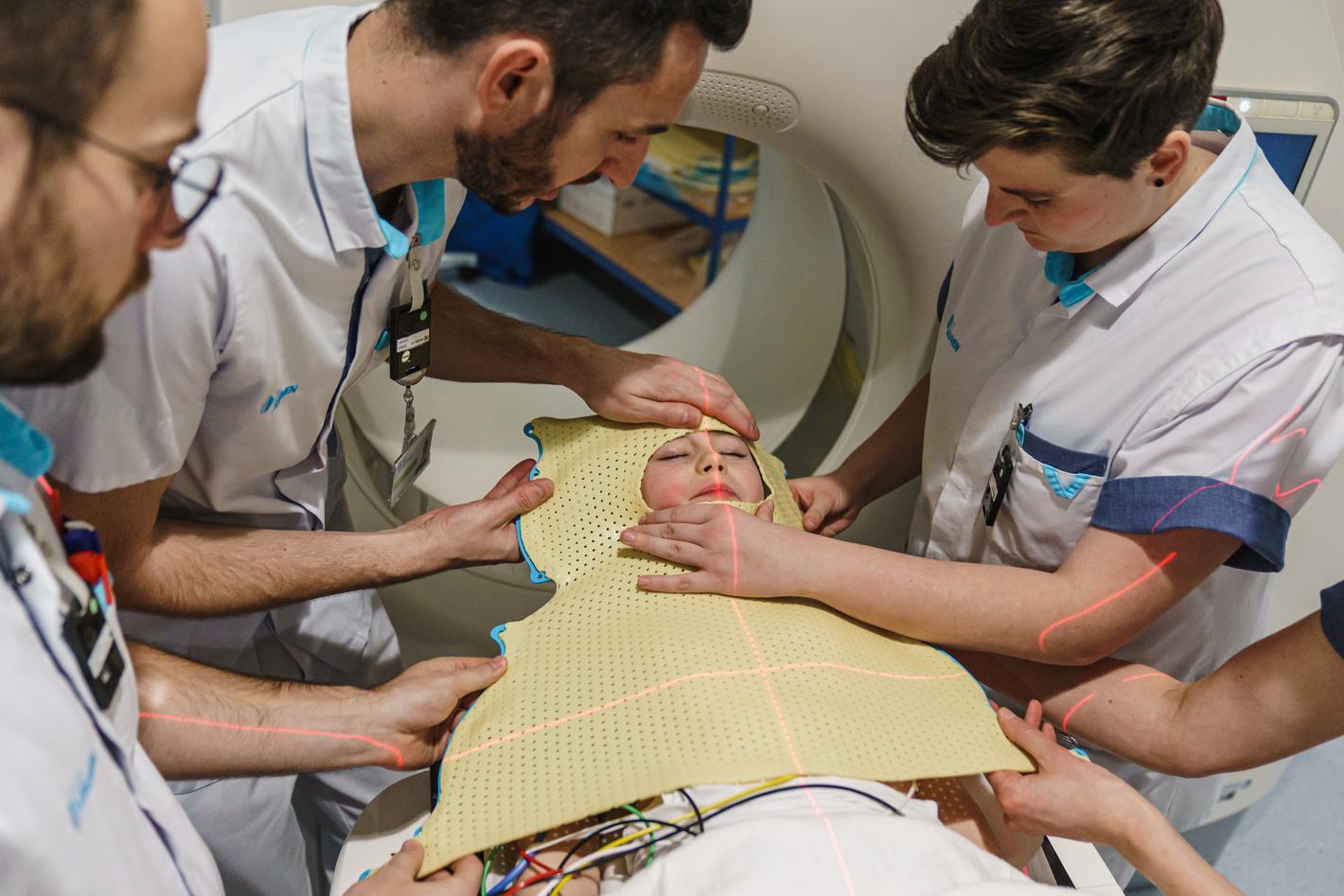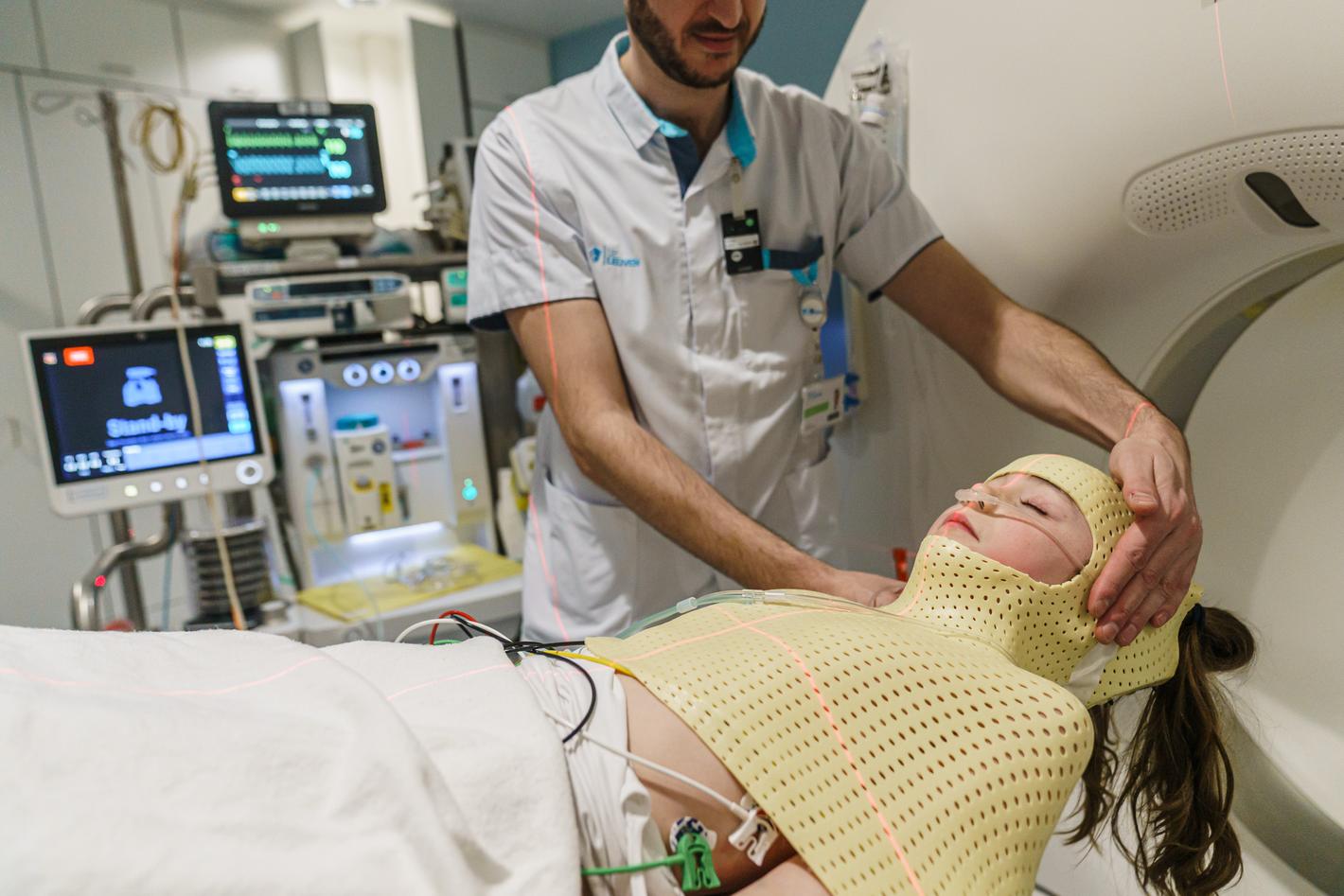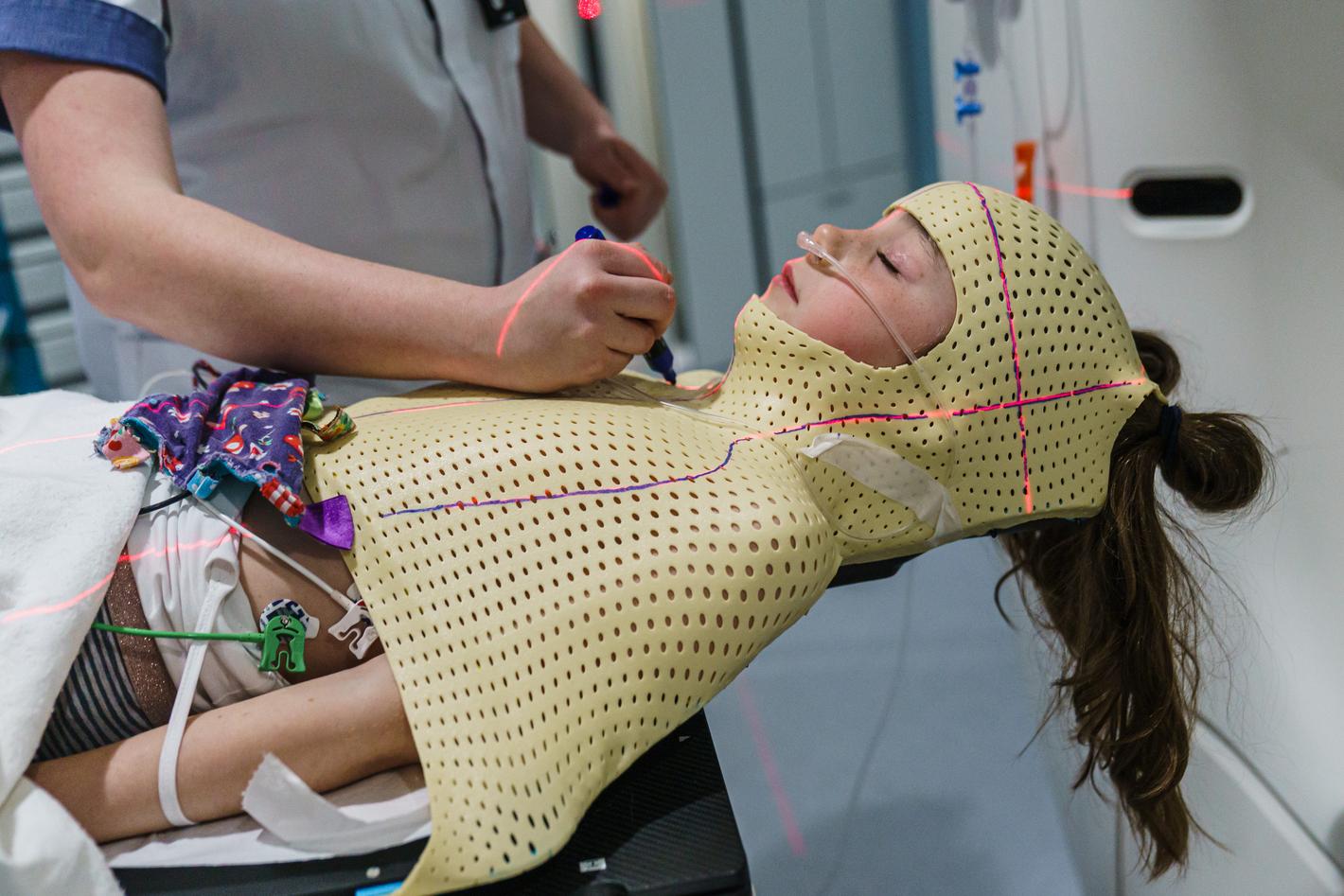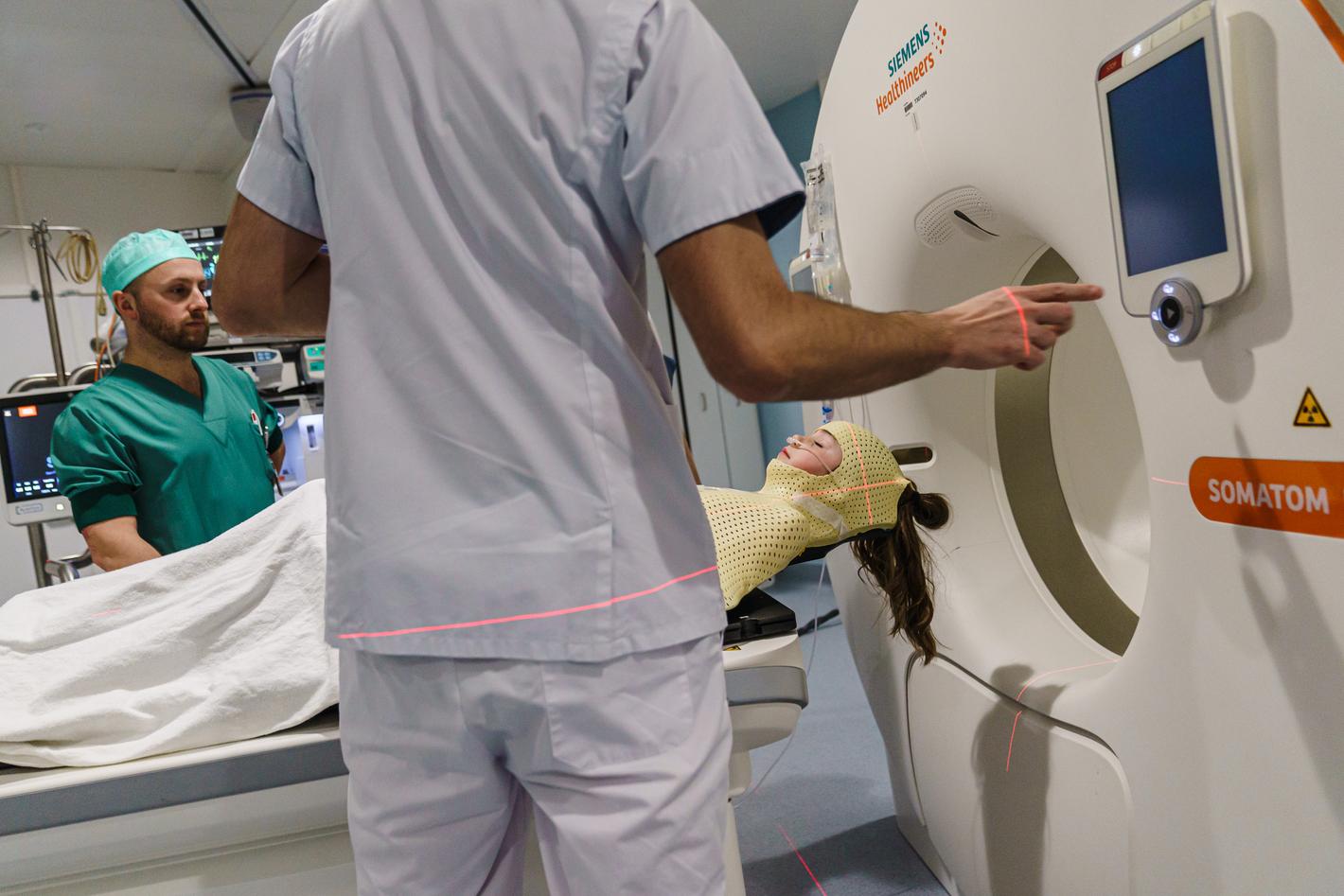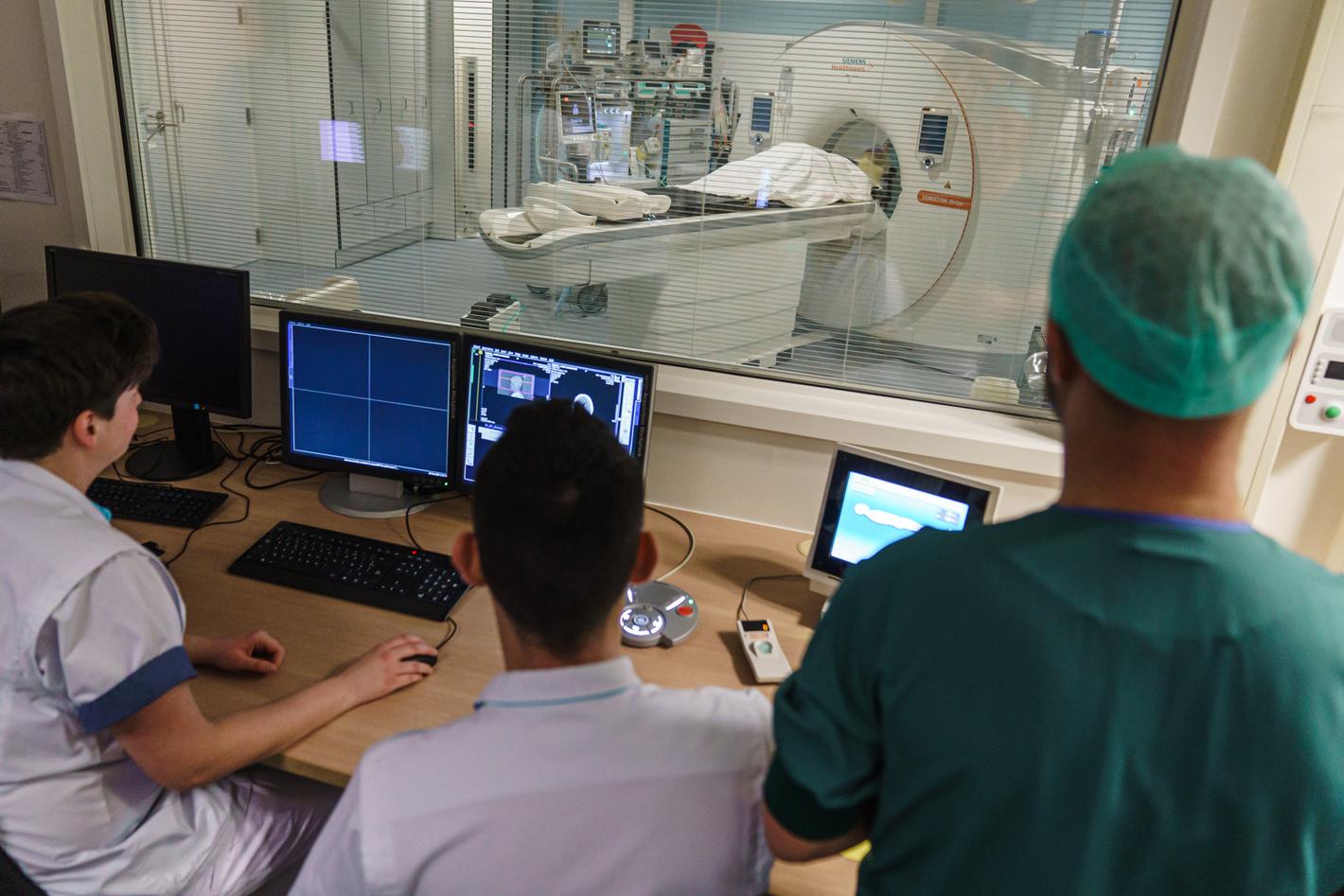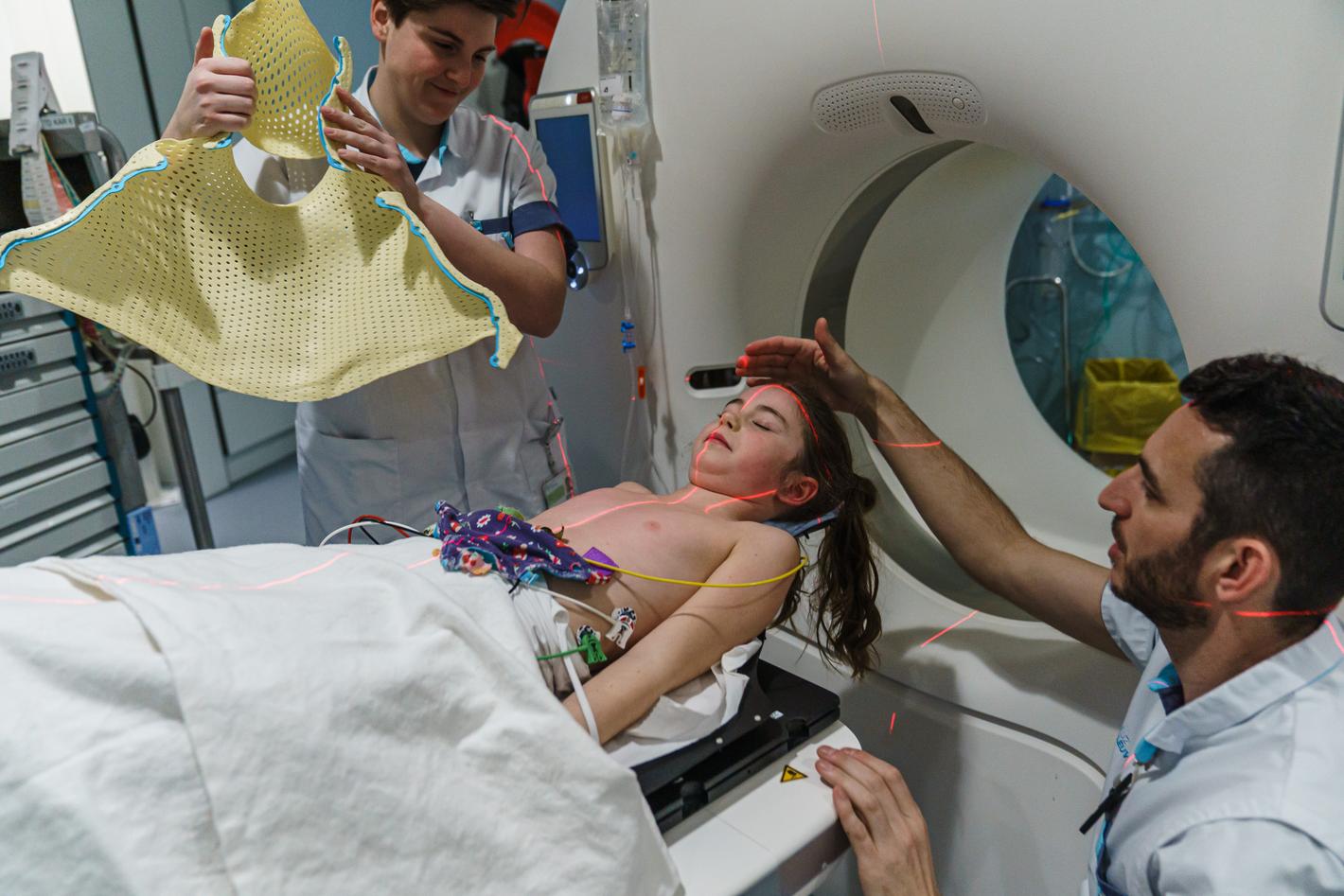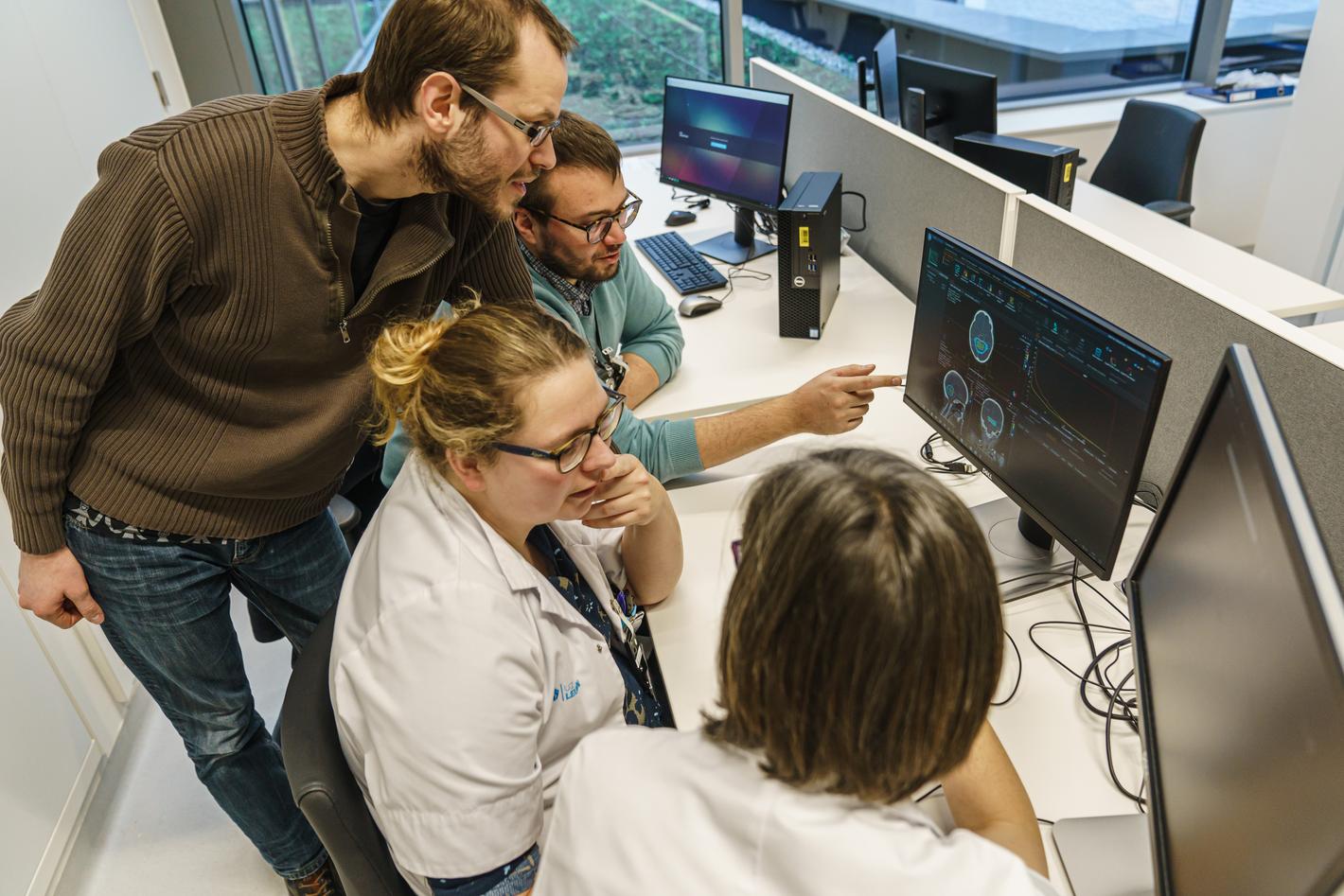 Pimp your mask
Would you like to pimp your mask? If that is what you want, we can put a nice drawing on it.
Treatment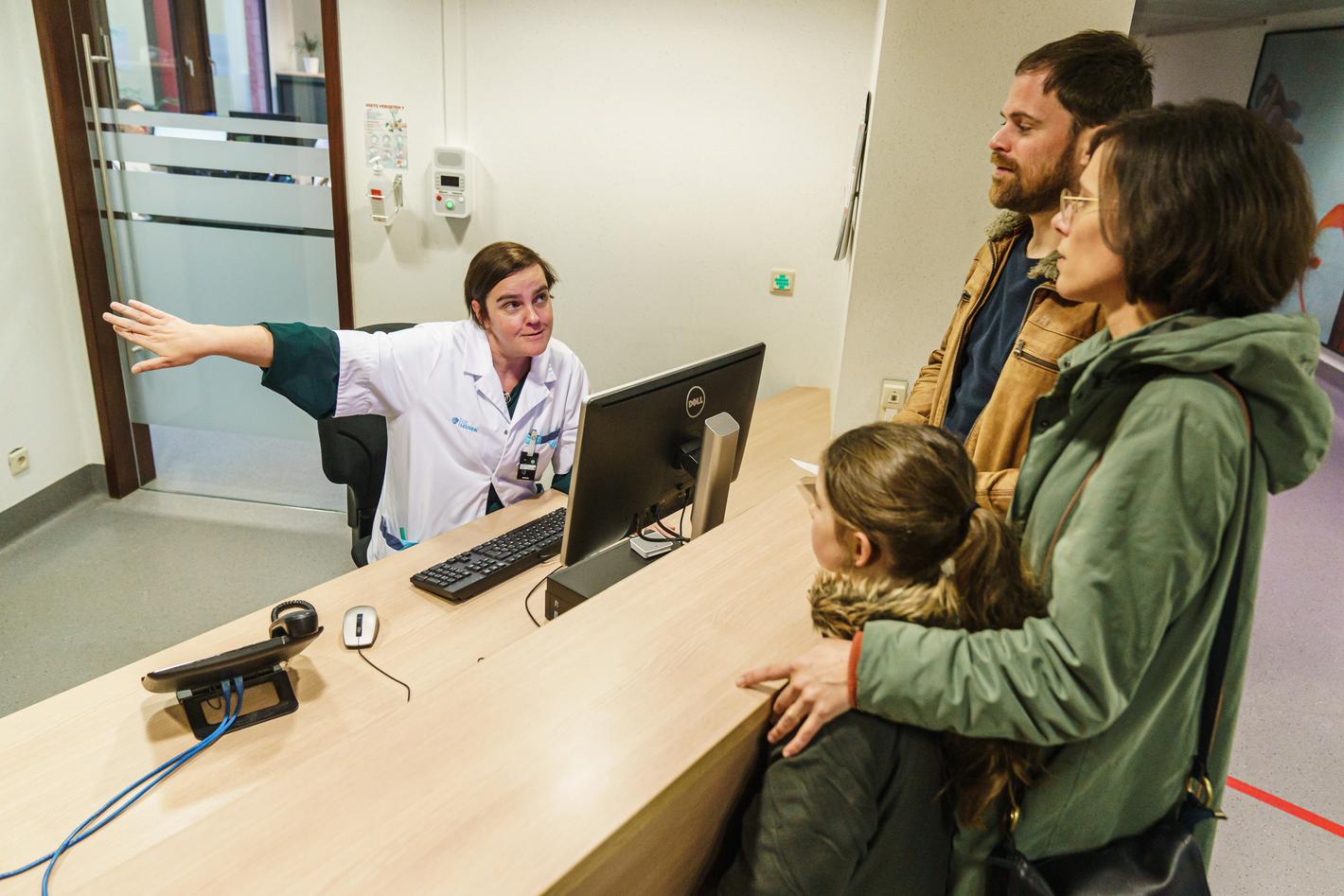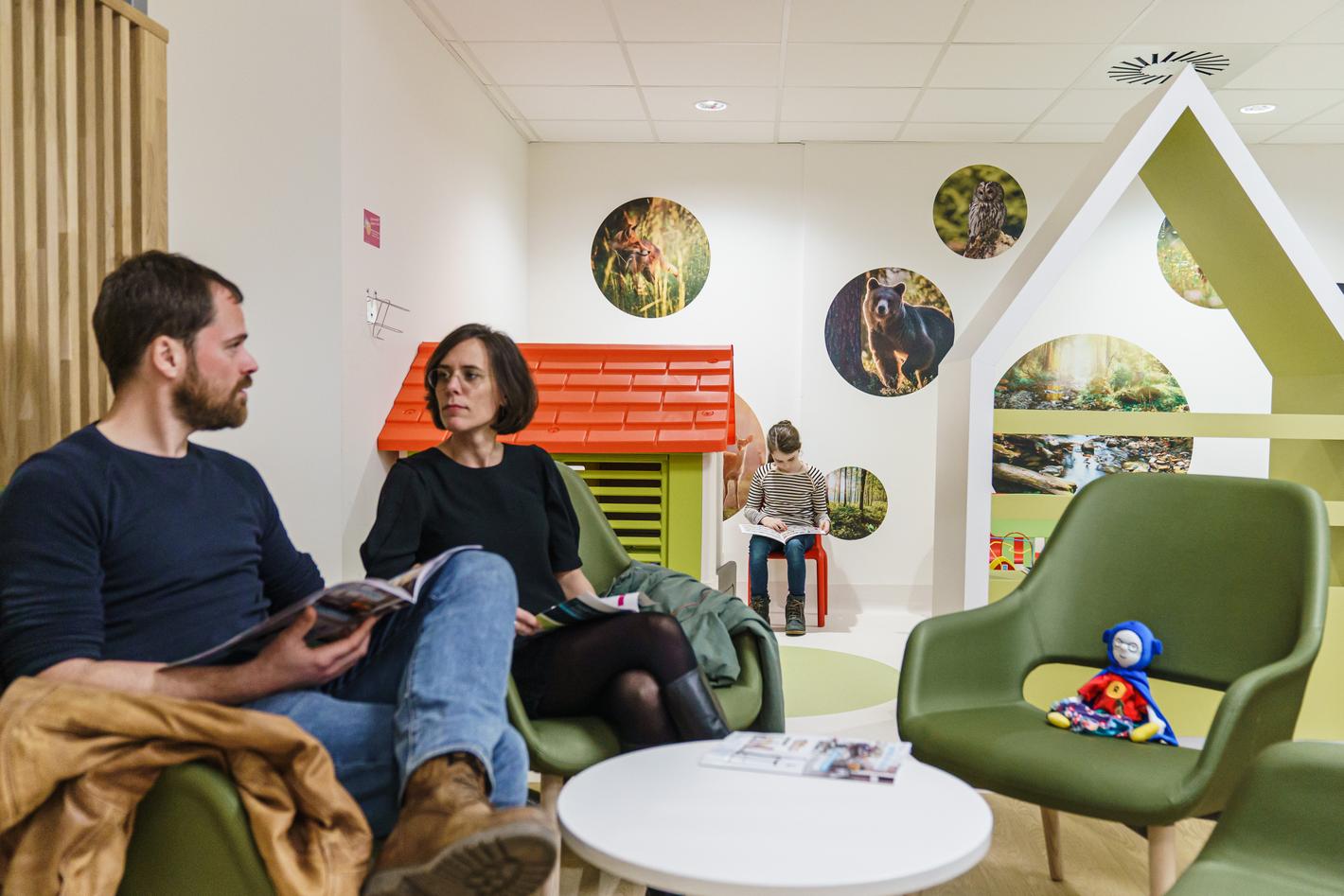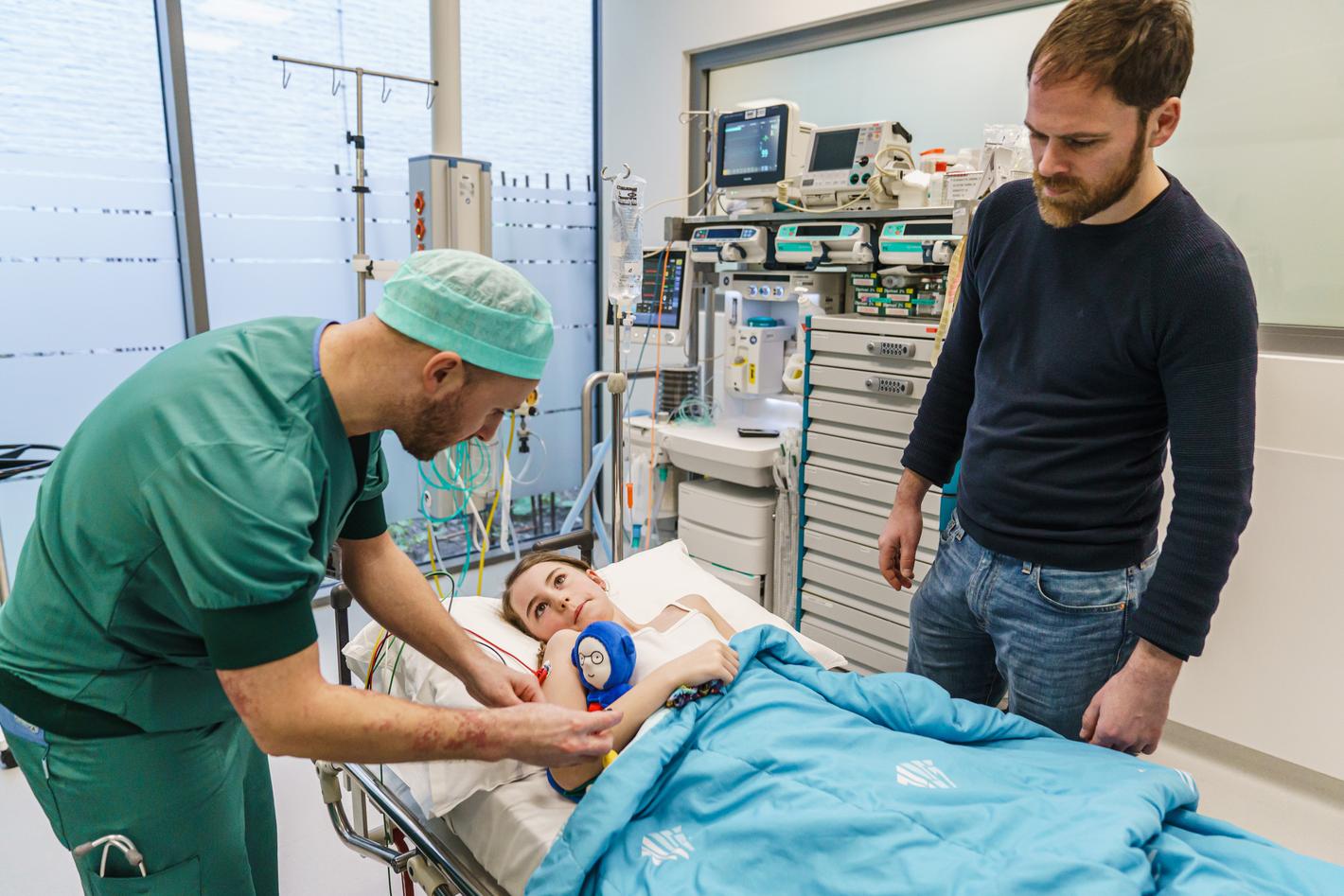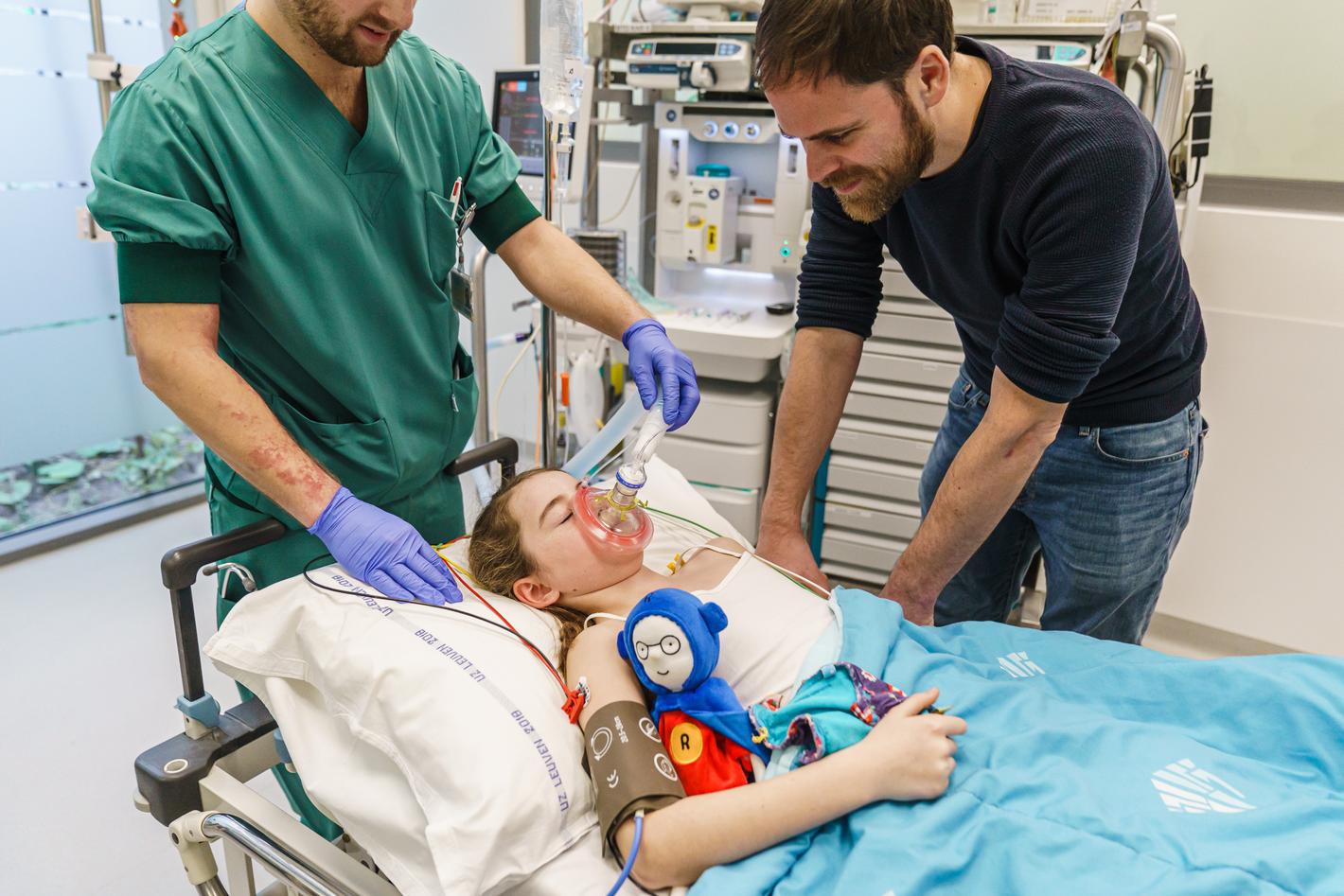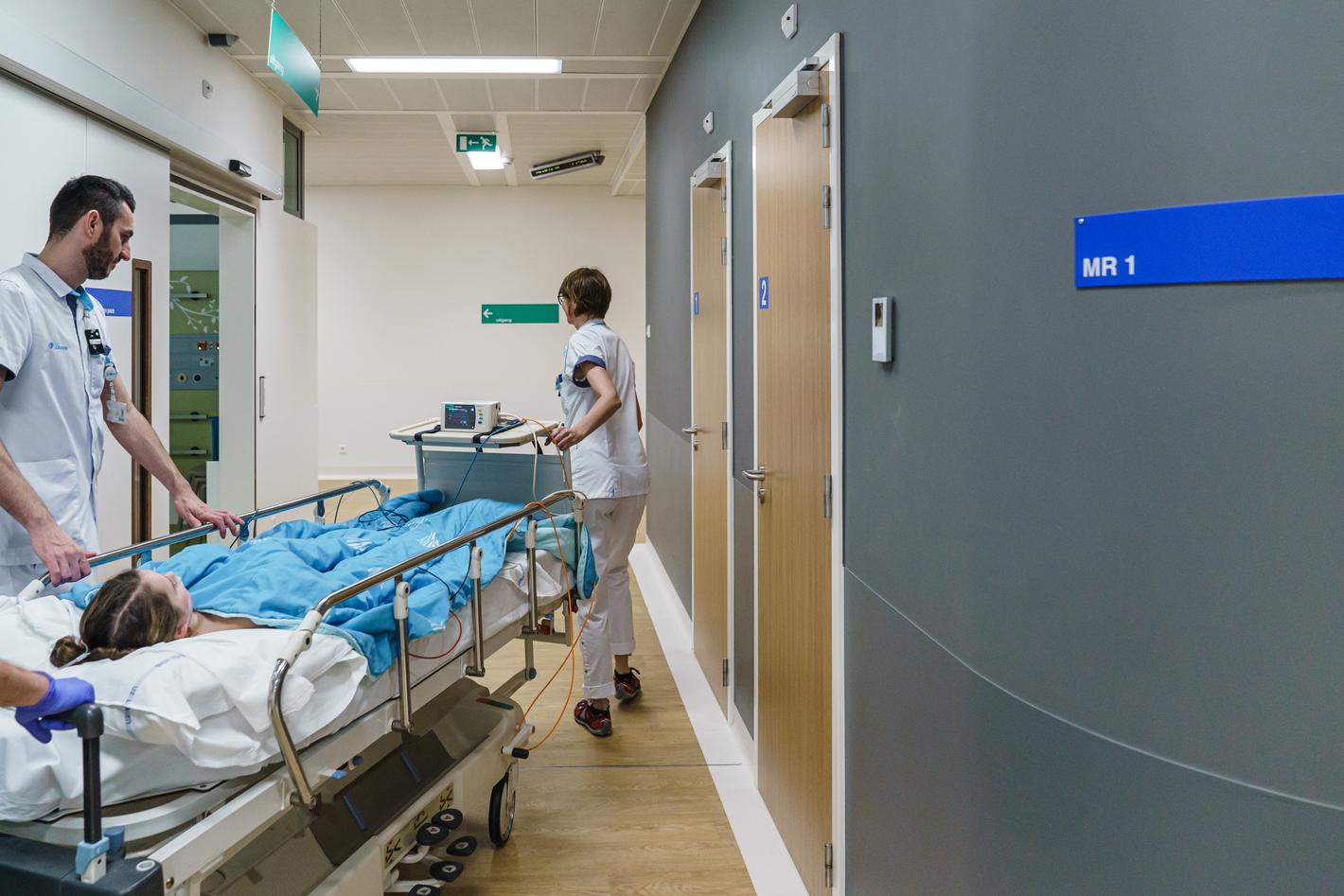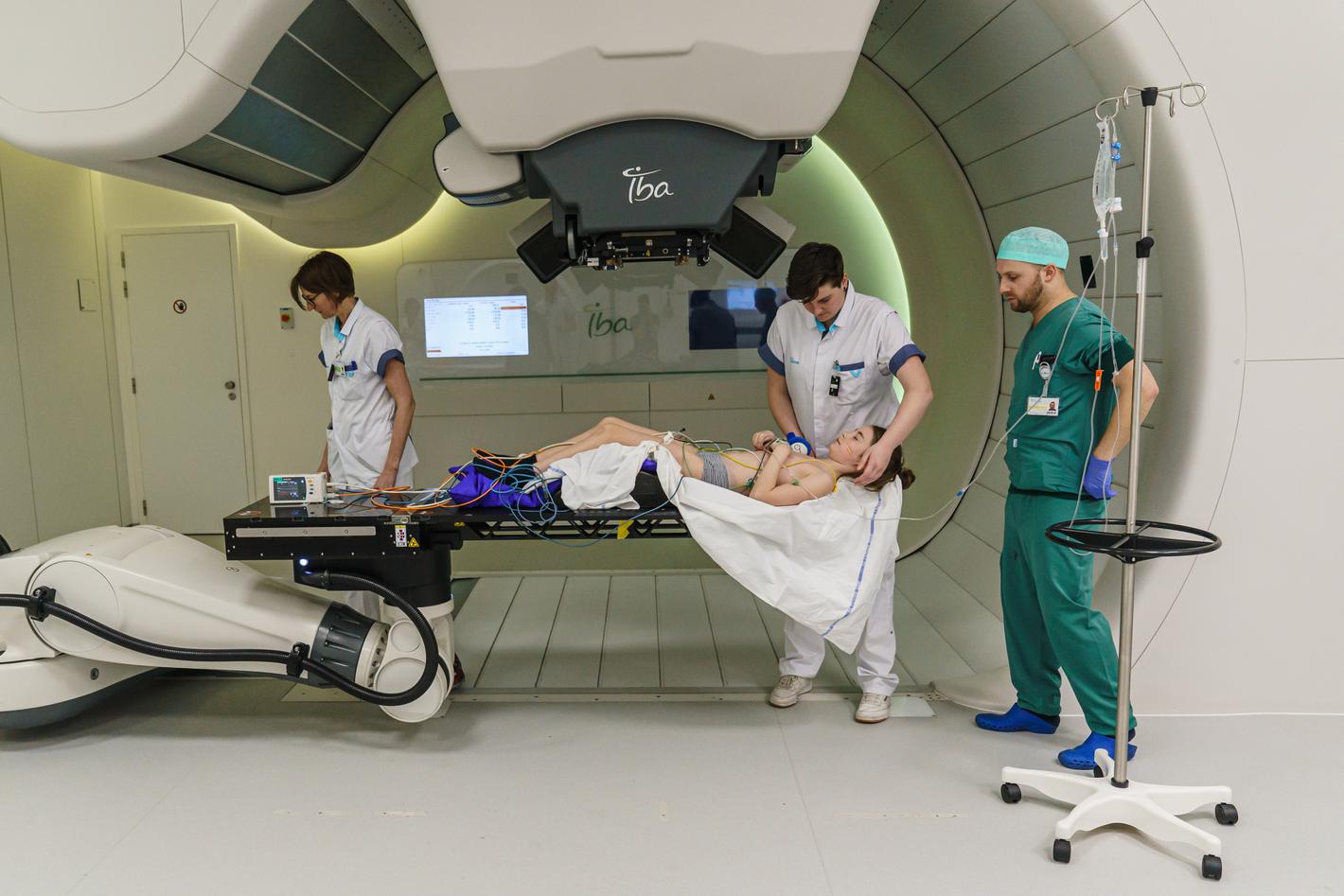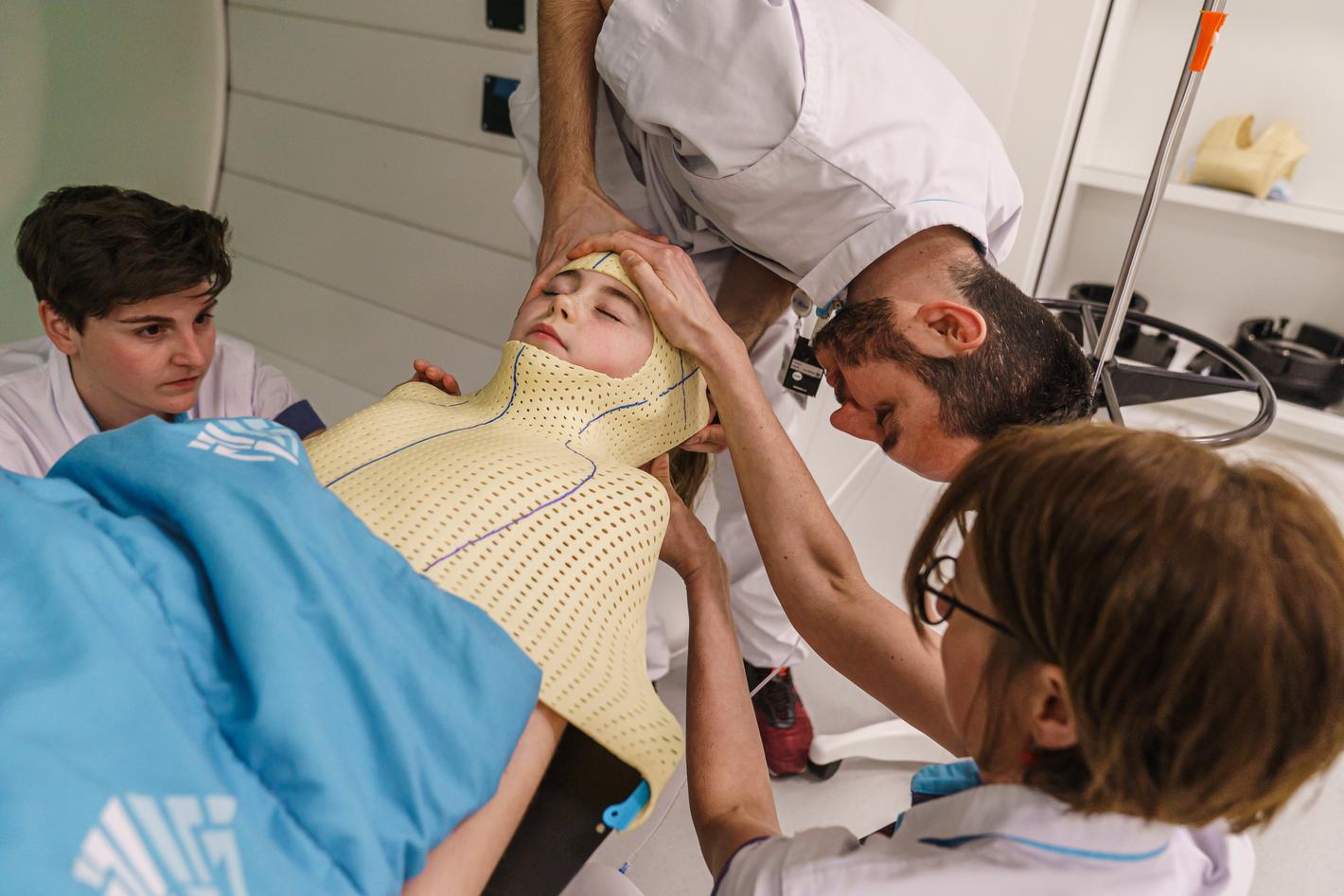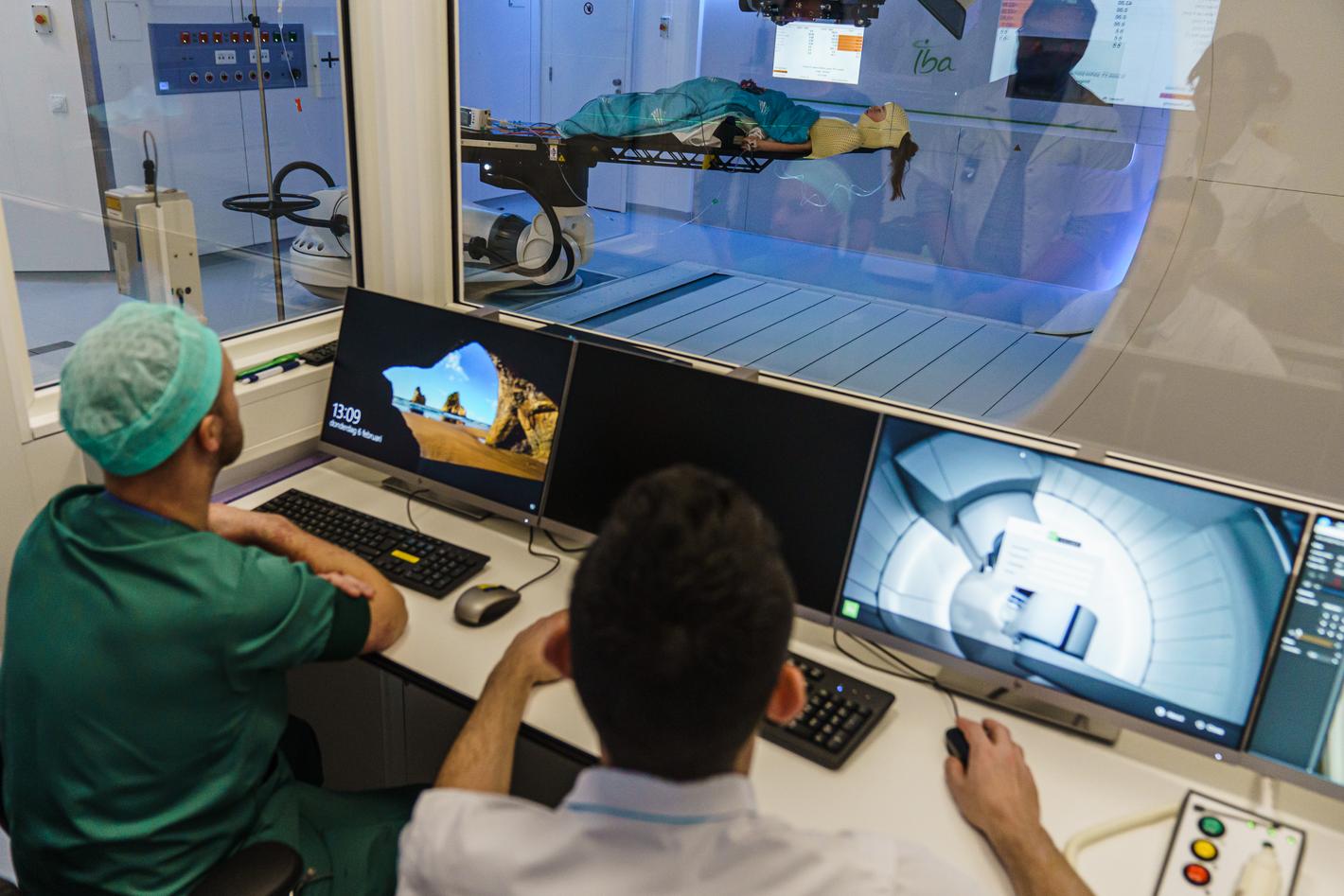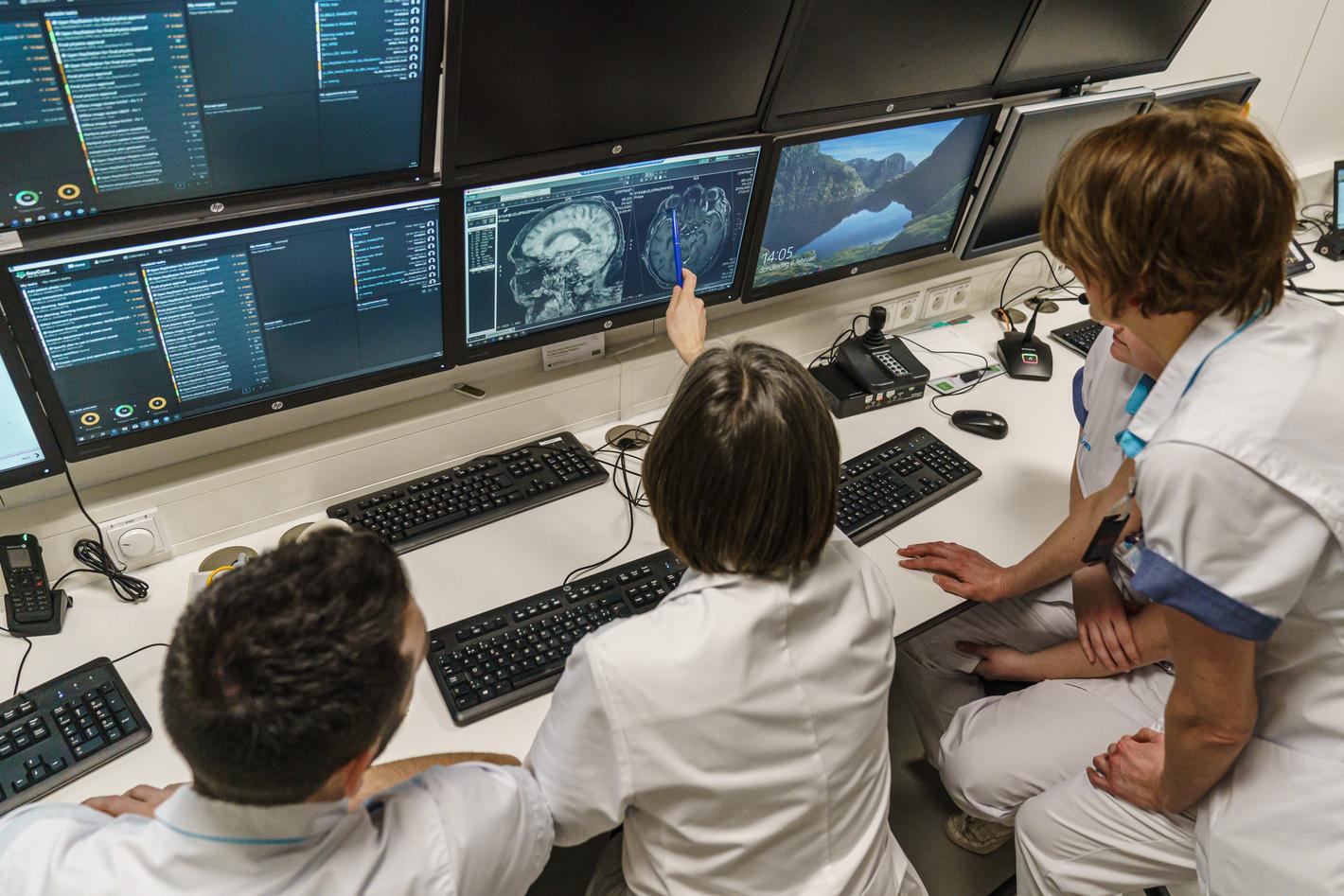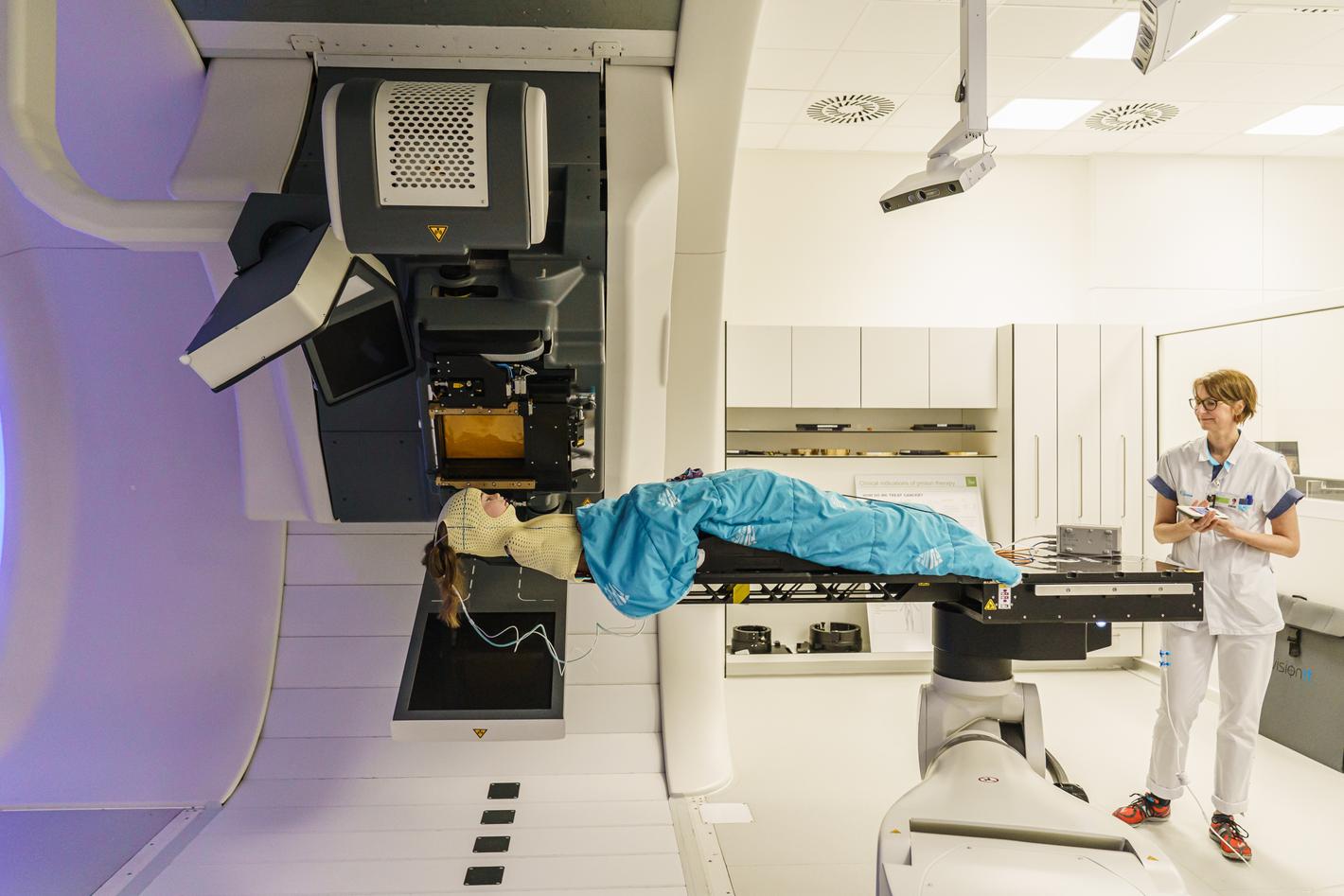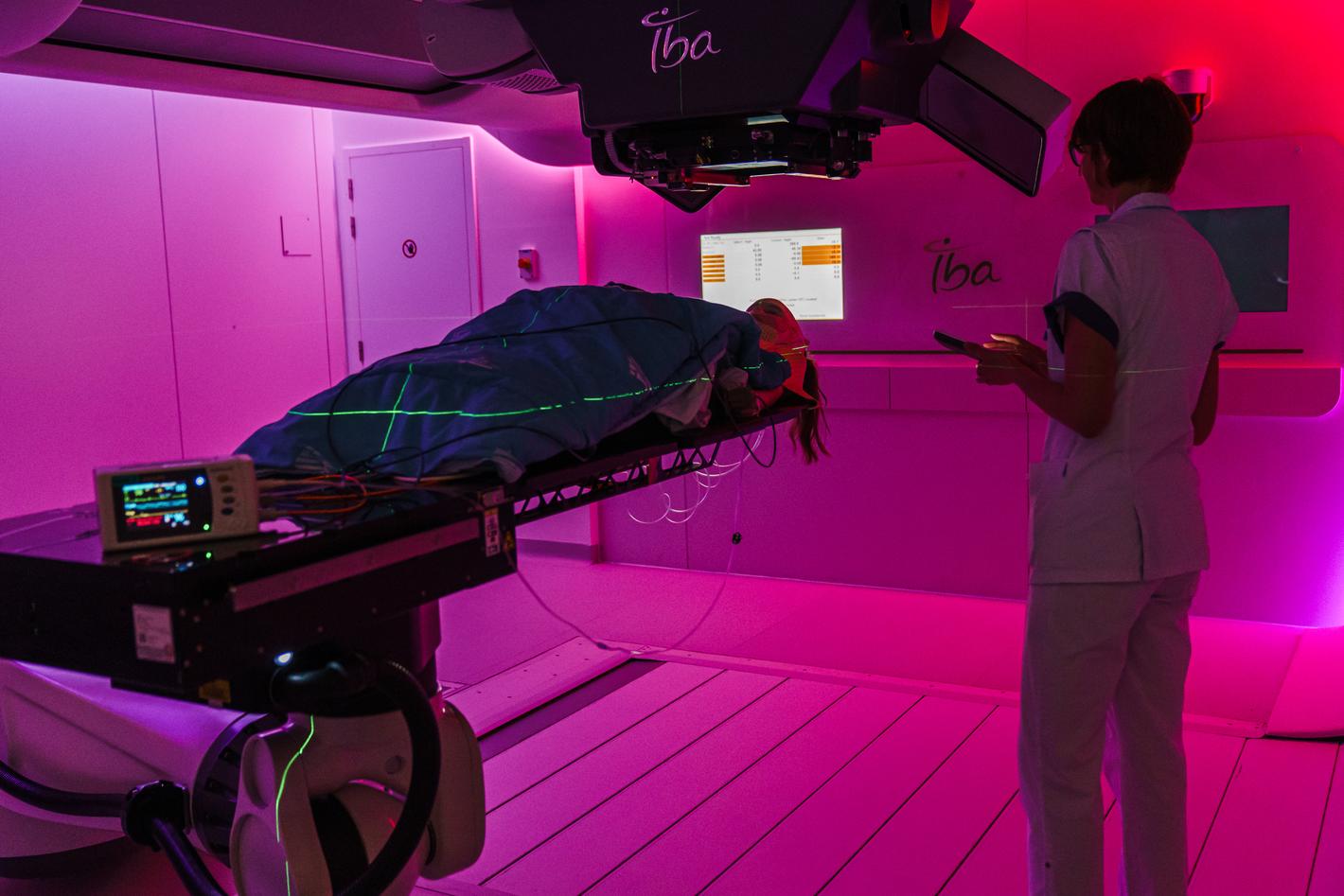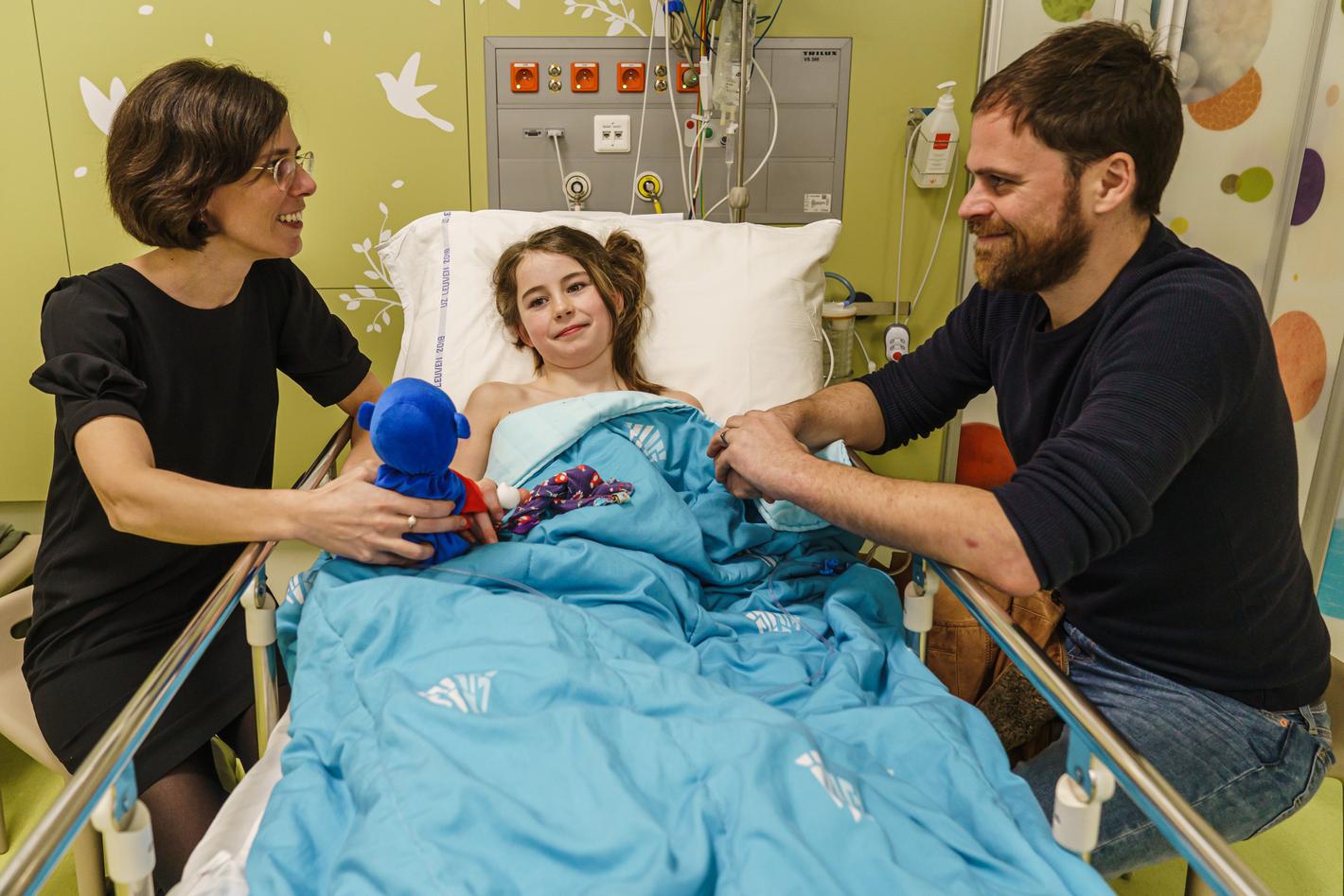 Last edit: 19 April 2021