To make sure there is a sufficient stock of mouth masks the coming weeks, UZ Leuven is issuing a call for bringing mouth masks to the hospital.
Which mouth masks are suitable?
We're predominantly looking for mouth masks of the FFP2 and FFP3 type (with or without a valve)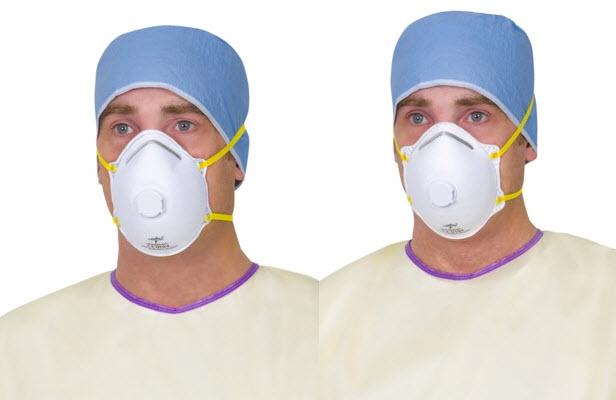 How do you recognise such a mouth mask?
On the mask or on the packaging there are references of the type below.
CE – label (the number is irrelevant)
European norm EN149:2001
N95 or KN95
The manufacturer or brand are irrelevant
This information refers to the necessary inspectio and tests that show that these masks are in line with applicable safety norms.
Surgical mouth mask as shown below are also welcome.